TEACHING EXCELLENCE
Awarded to faculty member(s) who have excelled in teaching.
DR. MASON MARZBALI - Assistant Professor of Mechanical Engineering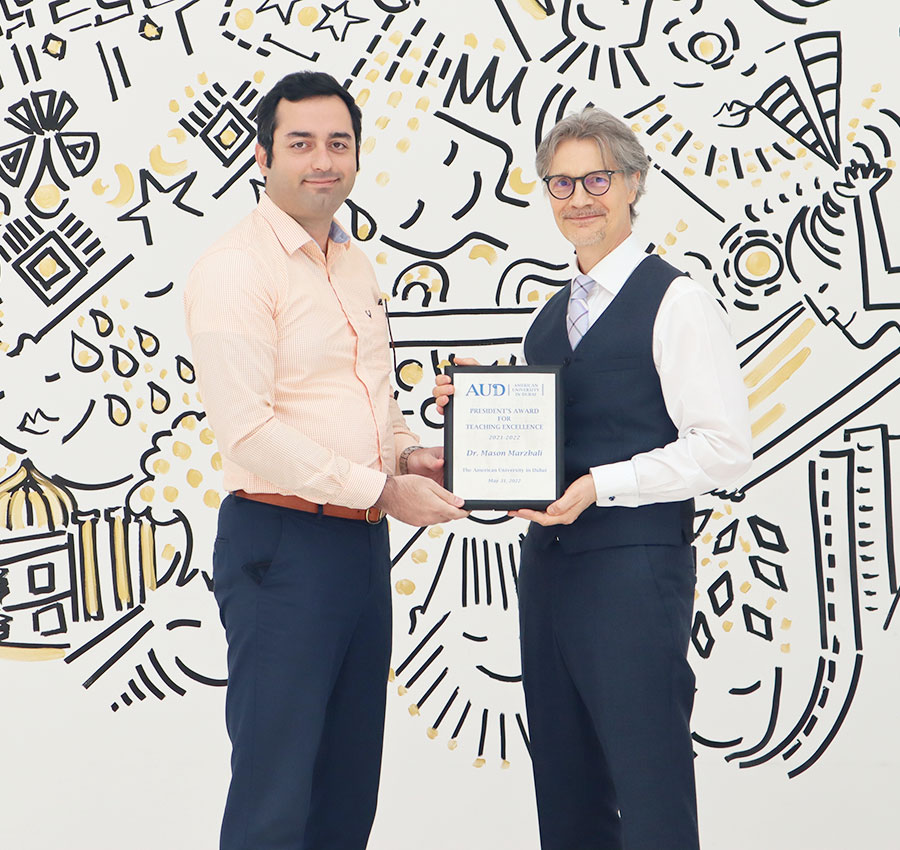 "Dr. Marzbali goes beyond teaching in the classroom and plays a proactive role in advancing the university's mission to achieve excellence in teaching and undergraduate research. In 2021, he joined the international virtual exchange faculty training program through Stevens Initiative Connected Classrooms, sponsored by the U.S. Department of State, Bezos Family Foundation, and the governments of UAE and Morocco. As a faculty scholar, he delivered Collaborative Online International Learning (COIL) virtual exchange multi-disciplinary courses in partnership with universities in the United States. He supports his students to reach their full potential through mentorship and professional development activities. To that end, he mentors outstanding junior undergraduate students early on to prepare them for the senior design project."
INSTITUTIONAL EFFECTIVENESS
Awarded annually to a faculty or staff member for a superlative contribution to AUD's institutional effectiveness initiatives.
MS. NADA KARAM - Manager – Office of the President

"This past year was significant with respect to the SACSCOC's reaffirmation, the constant stream of CAA requests and the Pandemic inspired Readiness reports. Throughout the process, and most of you know, the manager of the President's Office has been the encyclopedic foundation of it all. Her institutional knowledge and work ethic are unmatched and her dedication to the institution is both admirable and aspirational. She was the filer, the timekeeper and so much more."
DISTINGUISHED SERVICE
Awarded to a faculty or staff member who has made significant ongoing contributions to AUD above and beyond the call of duty. The selected faculty or staff member is one whose impact on the institution is formidable and universally recognized.
THE OFFICE OF HUMAN RESOURCES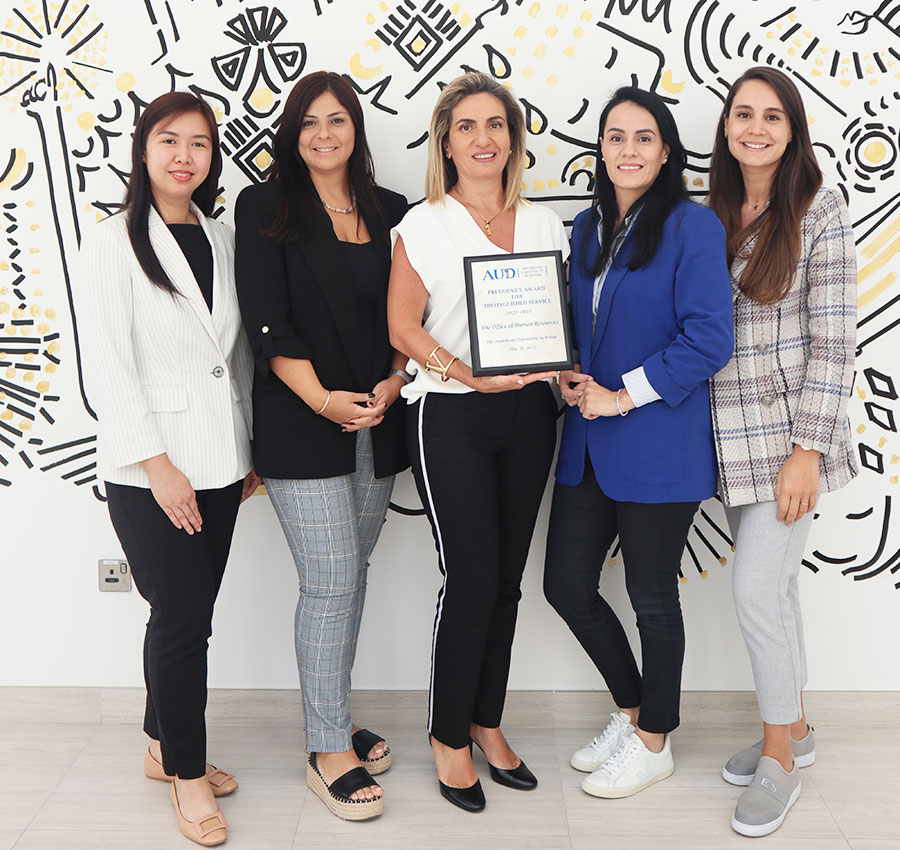 "In all great institutions, the first and last contact is essential for a smooth and prosperous operation. This, of course, does not credit the everyday tasks in between. The recipients of this year's award are a TEAM in every sense of the word. A team, comprised of stellar individuals, that accomplishes these essential tasks and provides leadership with the professionalism and poise that has contributed to AUD's success and stature."