University Rankings are one measure by which an institution is judged. It is a very important measure as it includes many important criteria, such as academic rigor, faculty, alumni satisfaction, and industry and international outlook, as part of the overall ranking and recognition. Here at AUD we are proud of our long-standing and rich tradition of prestigious global ranking and recognition.
"The number of the AUD alumni in industry leadership positions globally is staggering. AUD makes a difference. It makes you life ready."
Dr. David A. Schmidt, AUD President
The 2022 QS Rankings are out and we're proud to announce that AUD is ranked: #1 in Dubai for the 5th consecutive year. #4 in the UAE for the 5th consecutive year among the top universities in the Arab world.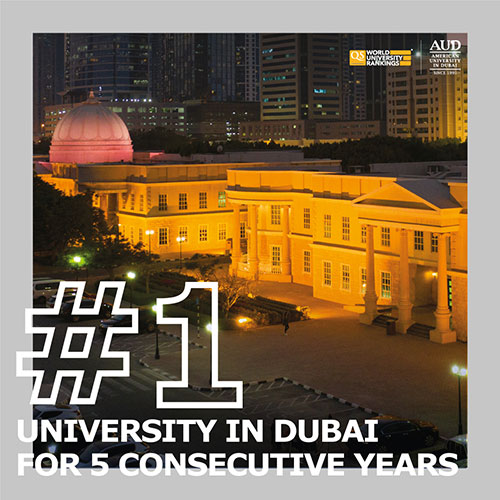 We are proud to be ranked #2 worldwide for Student Diversity and #4 worldwide for Faculty Diversity, making #AUDubai one of the most culturally rich and cosmopolitan campuses globally as per the QS 2022 World University Rankings.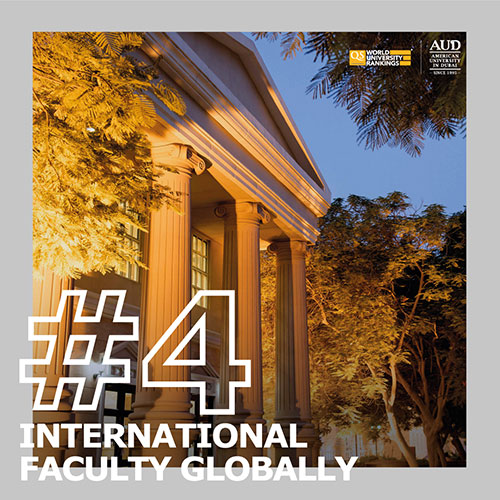 The MBA Program at AUD School of Business Administration has been ranked as the #1 MBA program in the UAE by the QS: World University Rankings 2021.